The City of Galveston's Information Technology GIS Division would like to
Thank You for participating in the City's first annual GIS Day!
Thank you, the participants for attending GIS Day. We'd like to thank those who have assisted us in achieving a successful GIS Day: Our presenters, Mr. Brad Owen, Ms. Catherine Gorman, Mr. Dustin Henry, and Dr. Daniel Christodoss. Our Management Staff: our Chief Information Technology Officer – Ms. Hope Dean, our City Manager's Office, & Mr. Buckley. Our fellow IT Divisions – Desktop Support, Database/Applications, & Network/Infrastructure. Purchasing, Human Resources, Public Information Office, City Secretary's Office, Parks and Rec, & Facilities. Thank you everyone for attending!
Please take a moment to fill out a brief survey: City of Galveston's 2018 GIS Day Survey .
We look forward to having more participation sessions and case study sessions. See you next year at the 2019 GIS Day!
Click
here
to visit the fullscreen version of the GIS Day photos.
Event Information
This November, the City of Galveston will join hundreds of organizations from North America, South America, Europe, Africa, Asia, and Australia in hosting gatherings that will serve to ignite the imagination of the future geospatial innovators who will move the planet forward using GIS.
The City of Galveston will host its 1st GIS Day. The event is open to City Staff, Council Members, and the Public. Event Day activities will be held on the 2nd Floor of City Hall in the Council Chamber and Room 204.
To register as an attendee for this event, please click here or scan: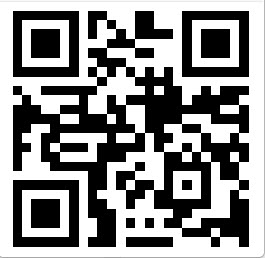 To register for the Puzzle Challenge, please click here. Please note that the Puzzle Challenge requires a separate registration from the event attendee registration.
GIS Day Schedule
Time
Event*
9:00 am to 9:30 am
Introduction – GIS Day Welcome
9:30 am to 10:00 am
Break – breakfast refreshments
10:00 am to 10:25 am
What is GIS?
Presenter: Brad Owens - Esri Solutions Engineer
10:30 am to 10:45 am
Part I: How Development Services Uses GIS.
Presenter: Catherine Gorman – Assistant Director of Development Services
10:45 am to 11:00 am
Part II: How Development Services Uses GIS.
Dustin Henry – Coastal Resource Manager
11:00 am to 12:00 pm
Geography Puzzle Challenge**
This event will be held in Room 204
To register visit:
GIS Day Puzzle Challenge Registration
12:00 pm to 1:30pm
Lunch (not provided)
1:30 pm to 2:15 pm
Demos: 3D/AR Assets & Inventory Solutions
Presenter: Brad Owens - Esri Solutions Engineer
2:15 pm to 2:30 pm
How Public Works Uses GIS.
Presenter: Daniel Christodoss - City Engineer
2:30 pm to 2:45 pm
Break
2:45 pm to 3:45 pm
Demos: Damage Assessment App, Dashboards, & Debris App
Presenter: Brad Owens - Esri Solutions Engineer
3:45 pm to 4:00pm
Break
4:00 pm to 4:30pm
Closing Remarks & Raffle
* Schedule subject to change. **Limited participation slots
Location
Note that parking for the event is limited to street parking. Please be aware of no parking, 2-hour limit, and paid parking zones.
Copyright © 2018 Esri. All rights reserved. Esri, the Esri globe logo, GIS Day, The Science of Where, esri.com, and @esri.com are trademarks, service marks, or registered marks of Esri in the United States, the European Community, or certain other jurisdictions. Other companies and products or services mentioned herein may be trademarks, service marks, or registered marks of their respective mark owners.